Walt Johnson - Lead Guitar, Vocals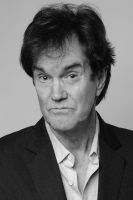 All Walt cares about is finding the Lost Dutchman Mine in Arizona's Superstition Mountains, and it shows in his playing. Some wonder how he can keep his job in "No Rules" while persuing lost gold and running a wildly successful industrial supplies company. Walt started "No Rules" when it became apparent to him that he was not going to make it on the PGA Tour. The result is a great-sounding band that plays the R&B, soul, and rock 'n roll that he loves. Walt says, "Come on out and we'll keep you dancin' from start to finish".
Walt's Bandography:
1964-66 The Royal Five - Played church and school dances in Seattle area with brother Tom.
1966-69 The London Fog - Played public and school dances throughout the NW with current "No Rules" member Jim Austin and former member Don Bishop.
1969-72 The Sonics - Played all over the country (New England, Hawaii, Nevada, Idaho, Washington, Oregon, Arizona and California) with this legendary NW band.
1972-75 Sweetness & Light - Played clubs in Washington and Hawaii (daughter Angela born in Kailua durring eight-week engagement at Waikiki Sheraton).
1975-97 The Machine - Played on same bill with Barney Armstrong in Hawaii and started this band upon return home. Played clubs, one-nighters and television shows throughout the NW and sponsored unlimted hydroplanes at races in Seattle, Tri-Cities and San Diego. Passed the torch to 21-year member and current leader Jim Pompeo in August of '97 and retired.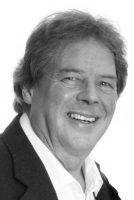 Doug was born in Sioux City, Iowa and then after a detour in Nome and Sitka, Alaska his family settled in the Seattle area in 1957. Doug started playing guitar at the age of 14 and then shortly after high school he joined local band the City Zu. From '70 to '72 Doug played with Merrilee Rush and then with No Rules bandmates Randy and Scott in the Sonics from '72 to '73. In '73 Doug got a call from rock legend Paul Revere and spent the next 42 years playing in Paul Revere and the Raiders. Doug has also been honored to play with many rock icons including Leon Russell, Righteous Brother Bill Medley, Mitch Ryder, Chuck Negron, Mary Wilson, Sam Moore and The Association.
Randy Hiatt - Vocals, Keyboards, Jocularity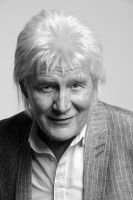 Randy Hiatt was born by a river in a little ol' tent, and just like that river, he's been runnin' ever since.  Randy joined 'December's Children' in 1966 where he played with current 'No Rules" drummer Scott Batchelder.  In early '68 he got the call to replace the legendary Gerry Roslie in Tacoma's famous 'Sonics'.  He was later joined in the Sonics by Jim Brady, Scott, and Walt Johnson, all current members of 'No Rules'.  Following his travels with the Sonics, he began a successful solo career writing and performing his own songs.  He opened for Loggins and Mesina, the Beach Boys, Kraftwerk, Roger Williams, Rick Nelson and others.  Now he's reunited with his best buddies in 'No Rules' and the best is yet to come!
Jim Austin - Vocals, Keyboards, Tenor Saxophone, Guitar, etc.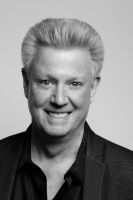 "Bon vivant, scholar, raconteur." "An extraordinary talent, forged over years of painstaking craftsmanship." "The voice, presence and persona combine in a near-religious experience." These and other accolades have yet to be showered upon our own Gentleman Austin James, notwithstanding tours of duty with such revered Northwest bands as "The London Fog", "Firm Hold", "Wonderdogs" and "The Suits". Now, at last, talents brought to the fore with "No Rules", a grateful world says, simply, "Thank you."
Real Name: Buster Crank.
Eats: Kohlrabi.
Dislikes: Photos that make him look like a dork (this one, for example).
Jeff "Jefe" Miller - Saxes, Flute, Vocals, Cowbell